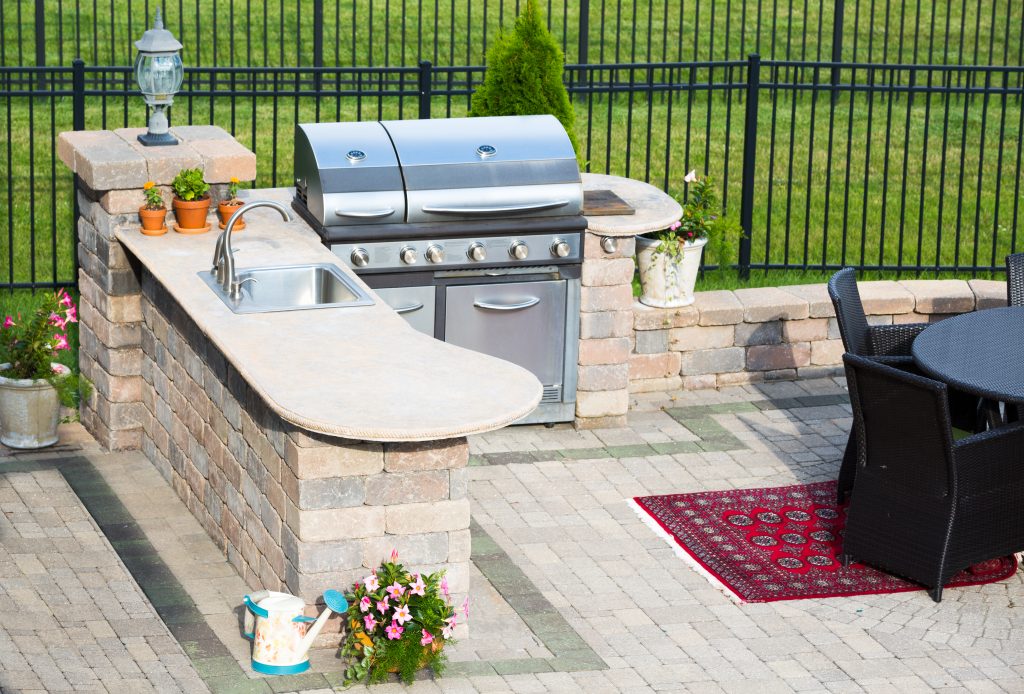 Outdoor Kitchens Kyle
Kyle Concrete Pros is the outdoor kitchen Kyle contractor for your backyard projects. Experts in delivering cutting-edge and sophisticated concrete design, our stonemasons are the ones for the job! Hire us for a sophisticated, contemporary look for both interior and exterior spaces.
Consider, there is nothing more wonderful than cooking, eating, and entertaining outdoors. At Kyle Concrete Pros, we are setting new standards when it comes to creating with concrete. Additionally, we love overcoming the challenges of traditional usages of concrete. Our team delights to take a modern approach to our design of all things concrete, including outdoor kitchens.
Our Services

Kyle Concrete Pros provides customers with a custom made concrete outdoor kitchen with countertops, fire pits, fire tables, built-in grills, pizza ovens, refrigerators, and exterior furniture.
Expert at working with concrete, we help you design the outdoor kitchen of your dreams, no matter the size or shape you desire. We've helped create everything from smaller built-in grilling areas to entire outdoor kitchens with grills, concrete bars, custom concrete countertops, and more. You name it, we can provide it!
There are so many options to choose from when designing an outdoor kitchen. Our experienced, highly-skilled team helps you plan the right features and options that are ideal for your outdoor kitchen. Additionally everything we build is able to withstand our Texas climate.
Benefits of Outdoor Kitchens Kyle
There are a number of advantages to using concrete as the material for your outdoor kitchen. These include:
Durability – concrete is a durable material that is affordable and fire-resistant. This makes it a viable contender when it comes to creating an outdoor kitchen in your backyard. Stylish and weather-resistant – win, win.
Kitchen appliances – which include fridges, ovens, islands can easily be put side-by-side by anything made of concrete as this durable material holds up well next to extreme heat.
Concrete block construction allows for you to have complete customization as you'll be able to configure your kitchen any way you like and include as few, or as many, appliances and accessories as you wish.
Building an outdoor kitchen out of concrete block requires expert masonry skills, so let Kyle Concrete Pros do the job for you.
A popular modern option then is to build your outdoor kitchen out of concrete. Still, this outdoor kitchen structure must be built on a solid, level slab of concrete that is affordable, weather and fire-resistant, and easy to work with. Decorative concrete such as panels, stucco, tile, and stone are all suitable facing materials for an outdoor kitchen.
Contact Kyle Concrete Pros
So, if you fancy taking your indoor-outside this summer, then contact us here at Kyle Concrete Pros for the finest concrete outdoor kitchen design, installation, and maintenance service in Texas.
Just give us a ring at 512-957-6562 and speak to one of our friendly, knowledgeable team who will be happy to answer any questions you may have.
Contact us today to get started on your new concrete outdoor kitchen project.